Cellulite Treatments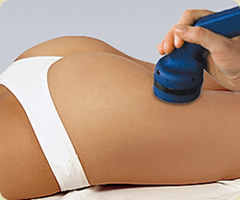 The TriActive system represents the latest in technology designed to reduce cellulite and improve skin tightness for the body. The TriActive system was designed and manufactured by Cynosure.
Treatments are designed for the face, thighs, buttocks, abdomen and arms. The TriActive system is FDA approved, safe and effective. Perfect Touch Day Spa is the only Fort Worth business to offer these revolutionary new treatments.
Glamour Magazine ranked the TriActive LaserDermology system the number one "best bet" for cellulite reduction. Treatments take just 45 minutes.
$90 per treatment

As Seen On


Cellulite Treatments:
New Device Tightens Sagging Skin
view video